Texas Forms Well Injection Data Tab
This tab is where you can enter well injection data. This information can also be imported via the Import Window
This tab is part of the Well / Project Manager Window.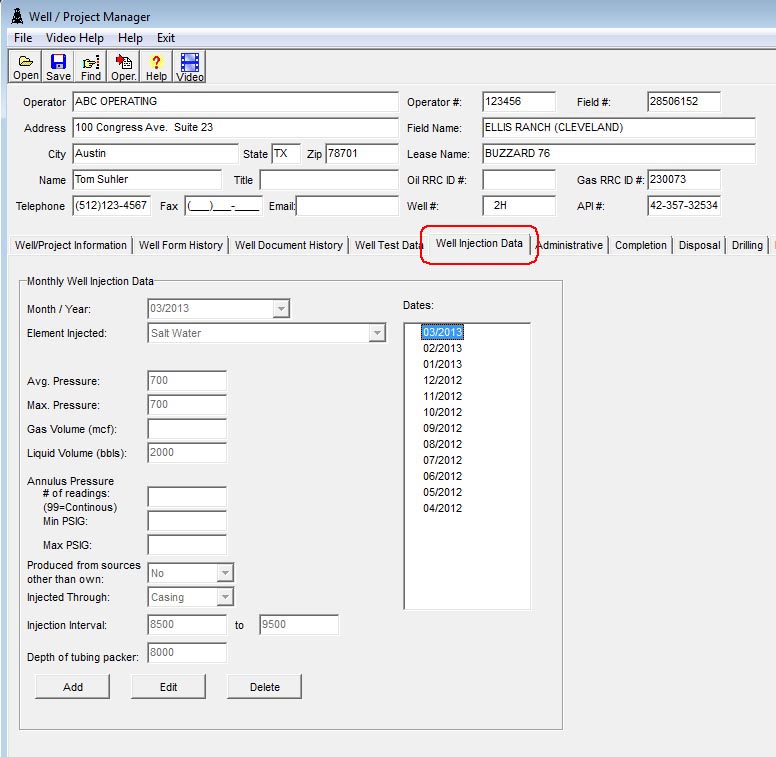 Pressing the Add button allows you to enter new data.
Test Dates: A list of all recorded injection data for the selected well. Double-clicking on a date will display that injection's data. You then have the option to edit or delete the injection data by pressing the appropriate Edit or Delete button.